SANTA CLARA UNIVERSITY, APRIL 3 – 28   OPENING APRIL 15 4-7

32nd annual Made in California exhibit

Maude Kerns Art Center, Eugene Oregon

2937 BRISTOL ST
COSTA MESA, CA 92626
714-850-1780
Featuring work by Cynthia Grilli July – present
HTTP://WWW.MERCEDSUNSTAR.COM/NEWS/LOCAL/EDUCATION/ARTICLE36351159.HTML
Cynthia Grilli
"Continuum" Paintings from 2005-2015
September 21- October 15, 2015
Reception: September 23, 6:00-7:30pm Merced College Art Gallery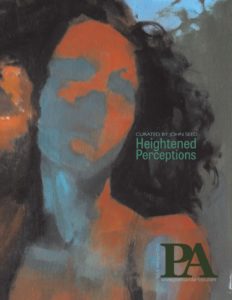 HEIGHTENED PERCEPTIONS:   CURATED BY JOHN SEED OF THE HUFFINGTON POST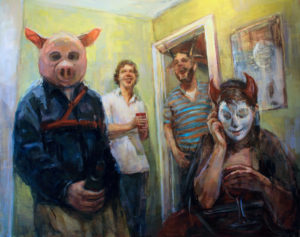 30th Annual Made in California Juried Exhibition
March 28th – May 8th
This show will celebrate thirty years of exhibition history with additional awards, special honors, and a fun reflection on previous year's winners. Following the success of last year's makeover and the addition of a highly sought after solo show opportunity, this annual exhibition continues the proud tradition of displaying works from artists all over California. This multi-disciplinary survey of art, selected from nearly 1,000 statewide entries, is sure to be one of 2015's most anticipated exhibitions. By featuring artists working in all mediums, in every stage of their artistic careers, this exhibit highlights established artists while revealing new creative movements.
Business hours are are Wednesday through Sunday, 12 p.m. – 5 p.m. during an exhibition.  Brea Art Gallery 1 Civic Center Circle, Brea, CA 92821  Ph: 714-990-7730
SYLVIA WHITE GALLERY  BOOTH #308
Palm Springs Convention Center
277 N Avenida Caballeros
Palm Springs, CA 92262
Friday, February 13, 2015 at 11:00 AM –Sunday, February 15, 2015 at 6:00 PM (PST)

SEPTEMBER 18-21  SYLVIA WHITE GALLERY  BOOTH #216
---
Prophets & Poets | Exclusive Interview: Cynthia Grilli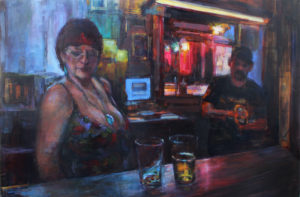 LAS VEGAS CONTEMPORARY ARTS CENTER
PROFESSOR JOHN SEED FOR THE AWARDS ANNOUNCEMENTS AND OPENING RECEPTION ON PREVIEW THURSDAY APRIL 3RD.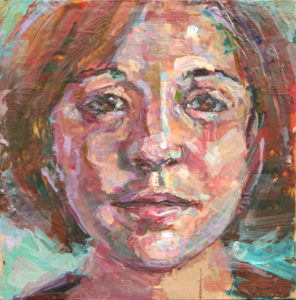 Innovation,Inspiration,Beauty and Wax
November 1-18. Artist Reception Friday November 1, 6-9pm.  In conjunction with the first-ever EncaustiCon Conference to be held in Santa Fe, NM, Eggman & Walrus is pleased to host the prestigious, nationally juried show of encaustic work, "Fusion."
THE    CRUZADE                   5.5-5.20.2012
An exhibition of emerging and established contemporary figurative artists that are representative of the "Cruz Movement". The Cruzade is a celebration of the commencement of Cruz Gallery and the movement we hope to ignite. We stand united in the effort to heighten quality of life by creating works that emphasize the beauty of the world that surrounds us. Our mission is to motivate an undying search for the art in daily life. Through art and creativity we hope to inspire the regeneration of the human spirit.
FEATURING
MIA TAVONATTI~ CYNTHIA GRILLI~ SERGIO REBIA~
CAROLIN PETERS~ TARA TAVONATTI ~ NADIA JAIME~
KALEEKA BOND ~ GRIGORIY PEPO
OPENING RECEPTION
MAY 5TH AT 7 PM
Santiago Art District
940 E. Civic Center Drive
Santa Ana, CA 92701
PREMIERE MAGAZINE, THAILAND JUNE 2011